Northumberland County's
most accessible legal service provider.
About Mann McCracken & Associates
Mann McCracken & Associates is Northumberland County's most accessible legal service provider. We assist clients ranging from individuals, small businesses, retailers, construction companies, large corporations, financial institutions, and Municipalities.
Mann McCracken & Associates can help you with your legal needs and requirements throughout Northumberland County and elsewhere in Ontario. Our team of Lawyers handles such things as;
Purchases and sales of residential property, commercial property and businesses
Refinancing of mortgages
Estate planning (wills and power of attorney) and trusts
Corporate and commercial law
Family law
Criminal law
Municipal law and civil litigation
After over 40 years, Doug continues to bring high energy, experience and expertise to help people solve (or better still – prevent) problems.  Experience, dedication and communication are strong attributes.
Allan McCracken practices exclusively in the area of real estate, both residential and commercial, including condominiums, the preparation of wills and powers of attorney as well as estate administration.
Holden Agnew-Pople was born and raised in Port Hope, and was thrilled to return to his hometown to join Mann McCracken and Associates in the spring of 2015.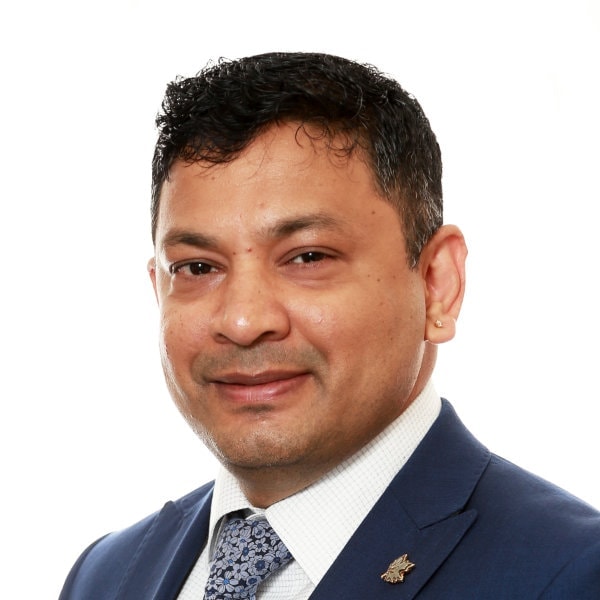 Prashant grew up in the financial capital of India in Mumbai. He attended University of Mumbai, Shivaji University and the University of Toronto. He did his summer internship at the Office of the Public Guardian & Trustee in Toronto, Ontario where he learned ways to help differently abled individuals with cross-cultural backgrounds from various parts of society with their legal needs. He joined Mann McCracken and Associates as an articling student before becoming an Associate.
I used Mann McCracken & Associates for both the sale and the purchase of real estate. My experience with them throughout this journey was incredible. The service was very prompt, accurate and comforting knowing that my deal was in good hands. Like many real estate transactions we had some bumps in the road and Doug Mann and his team were very quick to respond and insure the proper actions were accounted for. The staff at the facility are all very knowledgeable and friendly. I will be using Mann McCracken & Associates again also will be referring them to my friends and family. Thank you Doug!
It was a pleasure to work with your firm. My husband and I were treated with the utmost respect during the closing of our two homes. We were very happy to have the paperwork so organized and prepared ahead of time. You made this transition for us seamless with having to close the sale of two homes only a day apart from one another. Our experience with this firm was extremely pleasant and we felt confident that they had our best interest at heart. Doug Mann and his associates are wonderful people who will take the time to ensure that you are well looked after. We highly recommend this firm to anyone.
I have relied upon Mann, McCracken Lawyers for 35 years in my business practice and personal needs for honest, steadfast advice and correct & timely execution of transactions. I have the utmost respect for Doug Mann LLB who has a wealth of experience and provides stellar advice and personal service. Their staff assists with excellent service to ensure your matter is completed correctly. They are a full service legal firm handling Real estate transactions, Wills, Power of Attorneys & Estate advice and administration, Divorce, custody and Family Law matters, Business & Commercial legal & financial transactions, assistance with Municipal approvals & assessments, Personal injury, and Landlord-tenant issues. Their offices are conveniently located in Port Hope, Cobourg and Brighton or where needed.
I can say, without any hesitation, that I would highly recommend Mann McCracken & Associates. As a Real Estate Broker, I've worked with their team on multiple transactions over the past ten years. From time to time issues may arise during a sale which can be very stressful for our mutual clients. The team at Mann McCracken are always on top of every detail and excellent at updating and communicating with the clients. Whenever I need to reach them or have a question, they are always available. They are very diligent in their work ethic and well informed.
Port Hope
114 Walton St.
Port Hope, ON
Tel: 905-885-2451
Fax: 905-885-7474
Cobourg
1 Queen Street, Unit 103
Cobourg, ON
Tel: 905-376-3193
Fax: 905-373-4160
Brighton
13 Young St.
Brighton, ON
Tel: 613-475-3444
Fax: 613-475-3447